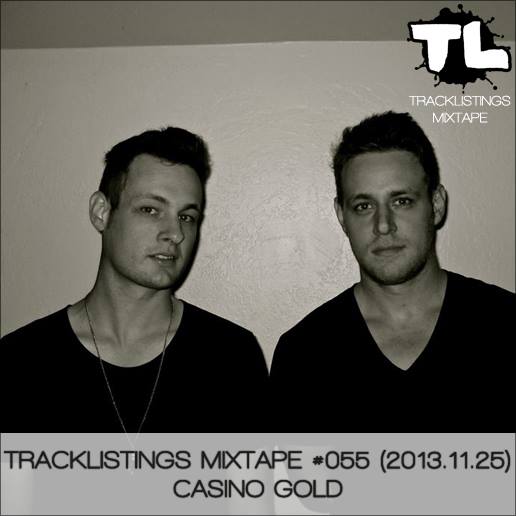 Having already released on labels such as; Bad Life, Dim Mak Records, U&A, OMGITM and CRUX, the brothers upcoming EP is due out next month on Perfect Driver. It features tracks, "All I Need" and "Your Love." Expect a fresh new sound.
Follow Casino Gold :
Soundcloud : CASINO GOLD
Facebook : http://www.facebook.com/CASINOGOLD
Twitter : http://twitter.com/casino_gold
For the full Tracklist : try to guess it or wait until 500 plays!
01. Jonas Rathsman- Feel What I Feel
02. LKiD - That Girl [HK Records/Ministry Of Sound]
03. Lxury - J.A.W.S [Method Records]
04. Ejeca - Rosario
05. LKid - Mind Control
06. Hanna Wants, Chris Lorenzo - Kneadin 39
07. Casino Gold - Your Love
08. Aluna George - Best Be Believing (Shadow Child Remix)
09. Route 94 feat. Jess Glynne - My Love
10. Fenech Soler - Last Forever (Boean Remix)
11. Friend Within - The Renegade - Special Request Murder Mix
12. Gas Pedal (Motez Edit)
13. Boean - Ill be the Rhythm
14. Meramek - Feeling
15. Hot Natured - Detroit
16. Detroit Swindle - Unfinished Business [Freerange Records]
17. Casino Gold - All I Need