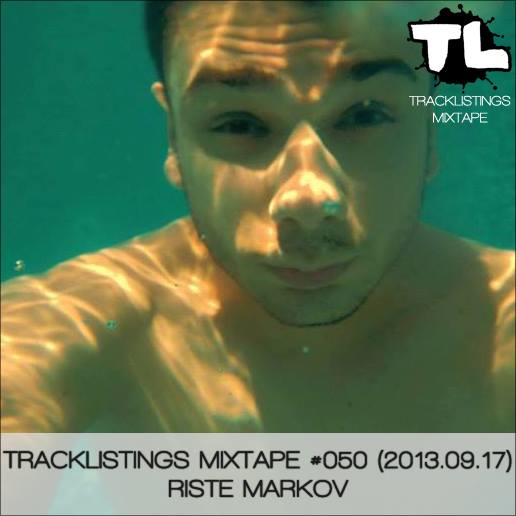 Riste Markov (24) born in Stip, Macedonia started exploring electronic music since he was 12. His first touch was with commercial music but always found himself more into underground music, he grew up listening The Prodigy, Daft Punk, Richie Hawtin, Pryda and more. At age of 15teen he made his first mixtape and since then he never stopped recording mixtapes and also performing live djing. He never had specific style of playing music, always played something between house and techno, since 4 years ago when he finally moved in to techno and minimal, considering this new house music is too trancy. He used to dj on CDJ's until he switched digital to FX controllers and lap top using well known Native Instruments Traktor. He admit it that there are big influence by names like Richie Hawtin, Dubfire, Loco Dice, Sven Vath and many more for this movement.
Follow Riste Markov :
https://soundcloud.com/ristemarkov
https://www.facebook.com/riste.markov
https://twitter.com/RisteMarkov
For the full Tracklist : try to guess it or wait until 500 plays!
01. ID
02. ID
03. ID
04. ID
05. ID
06. ID
07. ID
08. ID
09. ID
10. ID
11. ID
12. ID
13. ID
14. ID
15. ID
16. ID
17. ID
18. ID
19. ID
20. ID
21. ID
_________________

TRACKLISTINGS SOUNDCLOUD ♪ ılıll|̲̅̅●̲̅̅|̲̅̅=̲̅̅|̲̅̅●̲̅̅|llıl : http://soundcloud.com/tracklistings2-0