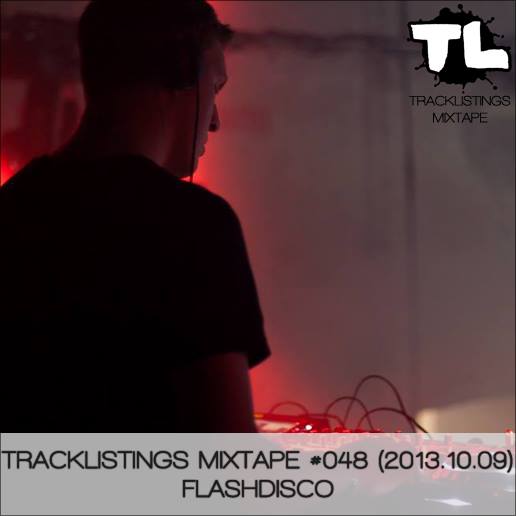 The last one remains! With this slogan in mind, Sebastian Trenkler continues the project "Flashdisco" that he once started together with his fellow Robert Kuehne.
The belgium techno based sound already caught the attention of numerous electronic dance music lovers.
Theire debut EP "Perplex/Suspect" on Plattenpussy Records, owned by Ostblockschlampen, received support by Fake Blood, Don Rimini, Le Petit Belge, the Sexinvaders, Breakdown, Autodidakt, Beat & Bang and many more.
They also released a remix for the "My pussy belongs to daddy" EP by R. Schneider.
A quite different project is "Vocabula Recordings", together with his buddies Pandaro (Chemnitz) and Zooash (Leipzig). The label stands for "NO SHOW, NO HYPE, NO SHIT – JUST MUSIC". Vocabula Recordings is a platform for any talented electronic producers, who get lost in the world wide web.
On this label, Flashdisco just dropped his "Atlantika" EP and produced a remix for "Fixie Shifts" by KMRT.
He also published his latest song "Jackpot" on the vocabula summer compilation.
Follow Flashdisco :
Soundcloud : FLASHDISCO
Facebook : www.facebook.com/flashdiscomusic
Twitter : twitter.com/FLASHDISCO
Follow Vocabula :
Soundcloud : VOCABULA
Facebook : www.facebook.com/vocabulaofficial
YouTube : www.youtube.com/user/VocabulaRecordings
For the full Tracklist : try to guess it or wait until 500 plays!
01. Turbo Turbo - Breakdown Analysis
02. Attaque - Good To Me
03. ID
04. ID
05. Destructo - Highter (Brodinski Remix)
06. Jagerverb - Daisy Dukes
07. Staygold, Spankrock, Damian Adore, Lady Tigra - Backseat (TWR72 Remix)
08. ID
09. Sinden Presents The Crystal System - Step Back
10. ID
11. ID
12. Donna Summer - I Feel Love (Ego Troopers live Edit)
13. Pilo - Forte Inductance
14. SCNTST - Basement Structure
15. ID