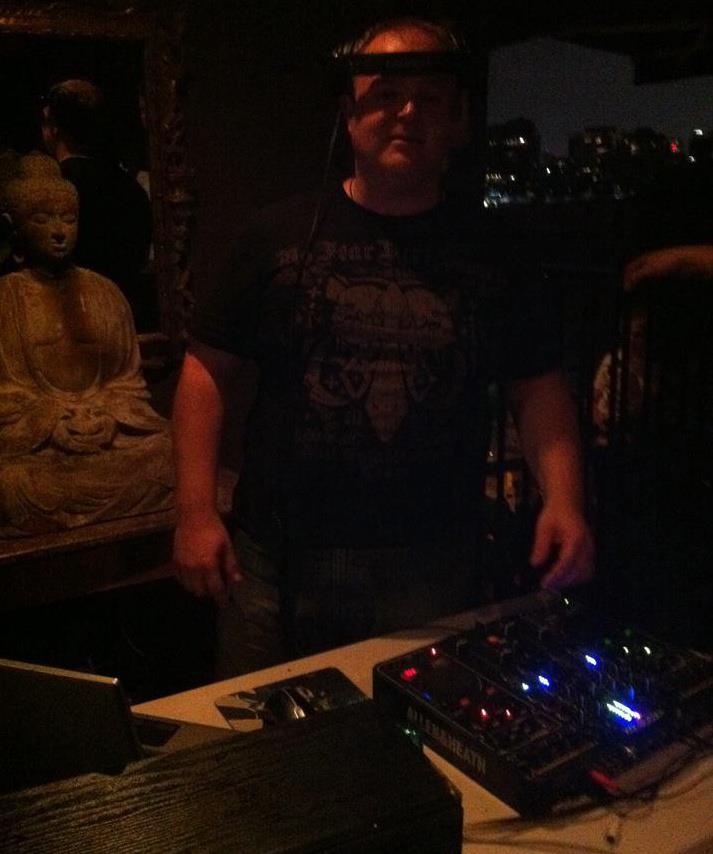 "I have been DJ'ing and releasing music since 2007, and am firmly committed to Minimal and Techno with Tech House. It is the only sound the offers the enjoyment and variation that I need to keep DJ'ing. I am influenced heavily by DJ's & artists such as Pan Pot, Secret Cinema, Egbert, Adam Beyer, Kalden Bess, Mars Bill, Rino Cerrone, Luis Flores, Luigi Madonna, KHRISTIAN K are just some of my current artists of choice, and the grandfather DJ of live techno: the infamous Carl Cox.
My Background is that I have been in the dance music scene since its inception in Acid house in the UK in the late 80's, not DJ'ing all that time, just a participant. An example is where I saw Billy Nasty and Carl Cox at "CheckPoint Charlie" in Reading in the early 90's, when Carl wasn't even the headline act, was just an upcoming DJ back then, and have followed him through his career today as one of the best DJ's in he business. The average age of people who really understand this culture of music we are in, the biggest names in the industry, are all in their 30's and their 40's+. I have always decided in life that it's never too late to start doing something, and I have a particularly good ear for forms of dance music, and eventually took my mix CD's to the next natural step and started DJ'ing for real in 2007.
I do periodic mixes with "the Fuelman" of Montreal in Canada, with the collaboration called "ChryoFuel".
If you like my material, please vote for me on the DJList (http://thedjlist.com/djs/CHRYOPHASE/).
In Oct, 2012, I played on the "Minimal Night Affairs" jubilee anniversary show on http:\\www.globalbeats.fm
I have moved back to the UK now for the foreseeable future. I live in Aberdeen, Scotland, and am now a lot more local for events in Europe.
Look out for me on "Minimal Night Affairs" on December 2013 at 10pm German time : UTC/GMT +1 hour. Frank Sharp is having me back on the show. I will make it something special that you won't here anywhere else.
Thanks for the support...."
Follow Chryophase:
Portal : http://www.chryophase.com
Soundcloud : Chryophase
Facebook : https://www.facebook.com/DJChryophase
The DJ List : http://thedjlist.com/djs/CHRYOPHASE
Beatport : http://dj.beatport.com/chryophase
Minimal Night Affairs Radio Show : https://www.facebook.com/pages/Minimal-Night-Affairs-Radio-Show/1745296602276129
For the full Tracklist : try to guess it or wait until 500 plays!
01. ID
02. ID
03. ID
04. ID
05. ID
06. ID
07. ID
08. ID
09. ID
10. ID
11. ID
12. ID
13. ID
14. ID
15. ID