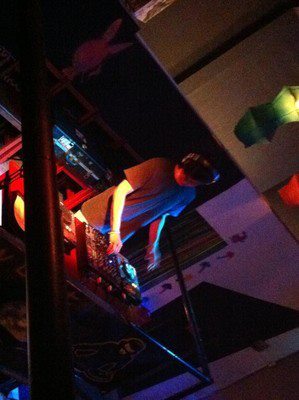 Riky is an underground music addict from Guayaquil-Ecuador, he is starting to djing and studying music production, so stay tuned because big news and great music are coming soon...nuff said!
On this Mixtape serie Riky present his alter ego (R-BOT) a humanoid who's focused on techno, breakbeats, chiptunes, electronic, and robotic vibes, influenced towards futuristic sounds, so be careful, This will bring you out to millions of centuries far away from here.
Enjoy the intersellar vibe!!.
Follow Riky Jacho :
Facebook : https://www.facebook.com/riky.jacho
Soundcloud : Riky Jacho
Twitter : https://twitter.com/RikyJacho
play.fm : http://www.play.fm/profile/1042142
_________________

TRACKLISTINGS SOUNDCLOUD ♪ ılıll|̲̅̅●̲̅̅|̲̅̅=̲̅̅|̲̅̅●̲̅̅|llıl : http://soundcloud.com/tracklistings2-0