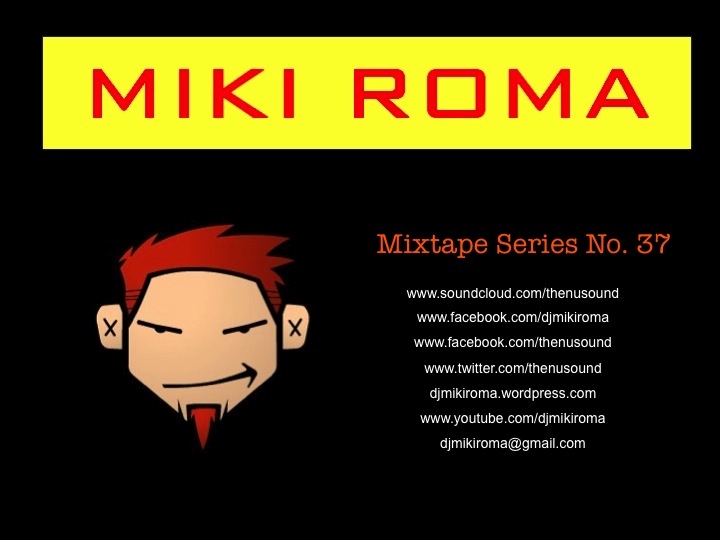 Miki Roma (Miguel Rodríguez) was born in Palma de Mallorca, Spain in 1986, although he moved to Barcelona some years later. He has been a semiprofessional musician, playing guitar and percussion in several bands from different genres. He has wide experience in electronic music, including numerous live performances, and he can play anything ranging from house to electro, including tech-house minimal and dirty. In 2010 he released his The NuSound podcast, where he plays NuWave music.
This Mixtape Series Mix, prepared exclusively for the Tracklistings Soundcloud, is fully-loaded of energy from start to end. This mix combines mainstream techno with more mestizo sounds and a cheerful electro ending, which completely represent the styles he can mix.
Connect with him at:
Soundcloud : The NuSound
www.facebook.com/djmikiroma
www.facebook.com/thenusound
www.twitter.com/thenusound
djmikiroma.wordpress.com
www.youtube.com/djmikiroma
djmikiroma@gmail.com
For the full Tracklist : try to guess it or wait until 500 plays!
01. Kid Shakers - Rise (Original Mix)
02. Hector Couto - Arabe (Milton Channels Remix)
03. Manel Diaz & Ted Dettman - OMG (Original Mix)
04. ID
05. ID
06. ID
07. ID
08. ID
09. ID
10. ID
11. Attaque - Light Falls
12. ID
13. Olivier Giacomotto - Zoomanity (Original Mix)
14. ID
15. ID
16. ID
17. Chris Lake - Ohh Shhh (Club Mix)
18. Mightyfools - World Tour (TJR Remix)
19. Max Bett - Mad Clinic (Original Mix)
20. TJR - Higher 2.0 (Original Mix)