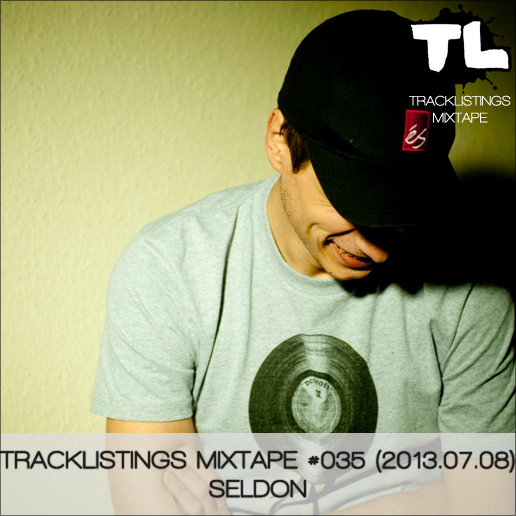 Seldon was born in 1978 at Budapest, Hungary. As he was surrounded by music from his early age this determined his addiction to sound. He bought his first vinyl in 1994. This was perfect timing to experience the evolution of techno from the roots and this is why he is still ecletick in his sets. Under many influences his style cannot be categorized, always moving on a wide scale around techno, minimal, acid, tech house and even breaks. Classics and new, deep and high, dark and uplifting at the same time. His performances are unique, hypnotic and trippy, making the listener move with closed eyes... makes both the mind and the body move.
In 2011 he joined theElectrocat crew in their radio show on the Hungarian underground radio. Also in 2011 he had his own show "Sonovizor" on Awdio.com where his was focusing on deep and dark techno. He just started a weekly show on www.loungeradio.hu called "Afterhours" with Djane Sylvie and Khristian K where deep techno is the main focus. He also producing tracks, his first release came out on Mandms Music in last november.
http://www.beatport.com/track/soundbath-the-first-swim/3911343
On parties he plays also in various genres based on the atmosphere
, always groovy and hypnotic, psychedelic but on his unique way. In his recent set up he uses a tablet with synth and sequencer for live input to make the experience even more unique.
Follow Seldon :
facebook : https://www.facebook.com/seldonism
mixcloud : http://www.mixcloud.com/seldon
soundcloud : https://soundcloud.com/seldonbudapest
contact : minimalmass.qu@gmail.com
For the full Tracklist : try to guess it or wait until 500 plays!
01. ID
02. Hideyoshi - Ghostrider [MANDMS Music]
03. Khristian K - High fever theory
04. DefinitelyBad - Steelheart
05. ID
06. ID
07. ID
08. ID
09. ID
10. ID
11. ID
12. ID
13. ID
14. ID
15. ID
16. ID