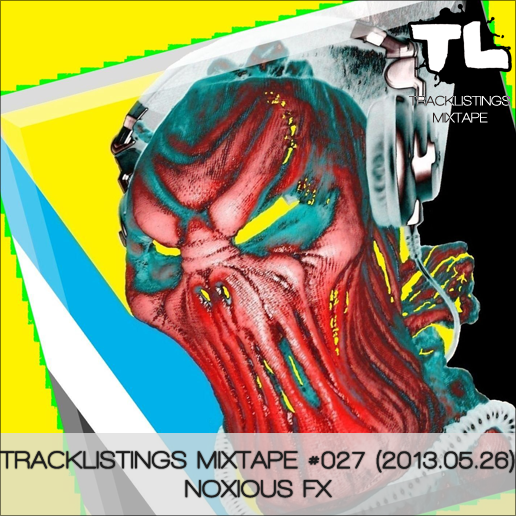 The trained psychologist, who's been active with electronic music for over 15years, will lead your mind...
As you may hear, his approach of making music is different to most else: through combining his endless addiction to music and his exclusive knowledge of human abysms, an acid and explosive mixture developes, which is designed to flush the waste off your cerebrals.
His knowledge by studying business psychology, health management and psychotherapy, in combination with his extraordinary artistic creativity, prove beyond doubt: he knows, what (party-)people need!
Inspired by the sounds of Boys Noize, The Prodigy and Daft Punk, the digital wizard soon created his own nasty, rocking style of performing music with only one big aim: bringing insanity back to where it belongs - on the dancefloor!
The voices occuring in his mind let him exactly know, how his sounds should be. By owning more time in the future, there will be more projects with serious producings and noxious remixings.
The scholars report, that once his head will simply explode ...
Follow noXious FX :
Soundcloud : ؁ NXSFX ؁ ♫ ► noxious fx◄
Beaport : http://dj.beatport.com/noXious_FX
Mixcloud : http://www.mixcloud.com/noXious_FX
Facebook : http://www.facebook.com/NoXious.FX
Twitter : http://twitter.com/noXiousFX
YouTube : https://www.youtube.com/FXnoXious
Full Tracklist :
01. SAMPLE - Vortech - Wubsteppin' (Coin Operated Boy Remix) [Kiss my Bass]
02. Sound of Stereo - Awkward Peanuts [Bad Life Records]
03. Gesaffelstein - Depravity [Bromance Records]
04. Proxy - Who are you (Pilo Remix) [Turbo Recordings]
05. Zombie Nation - Sweepy (JoeFarr Remix) [Turbo Recordings]
06. ZZT - Partys over Los Angeles (Chamberized Remix) [Turbo Recordings]
07. Boys Noize - Stop [Boysnoize Records]
08. Aerts & Perthil - 1492 (Gabriel Ananda Remix) [Society 3.0]
09. Autodidakt - Nightingale Rhythm [Maehtrasher Records]
10. SAMPLE - Boys Noize – XTC [Boysnoize Records]
11. Highbloo - Philosophy and Therapy (Sound of Stereo Remix) [Onelove]
12. Mumbai Science - Impact [Lektroluv Records]
13. Proxy - Indian Film [Turbo Recordings]
14. Panteros666 - Snaredrum Warfare [Bromance Records]
15. Brad Lamborghini - Kernkraft 7000 (Boys Noize Edit) [Boysnoize Records]
16. Blood Eagle - Rockbiter [Maehtrasher Records]
17. Trumpdisco - War Horn [Birth Records]
18. Boys Noize - XTC (The Chemical Brothers Remix) [Boysnoize Records]