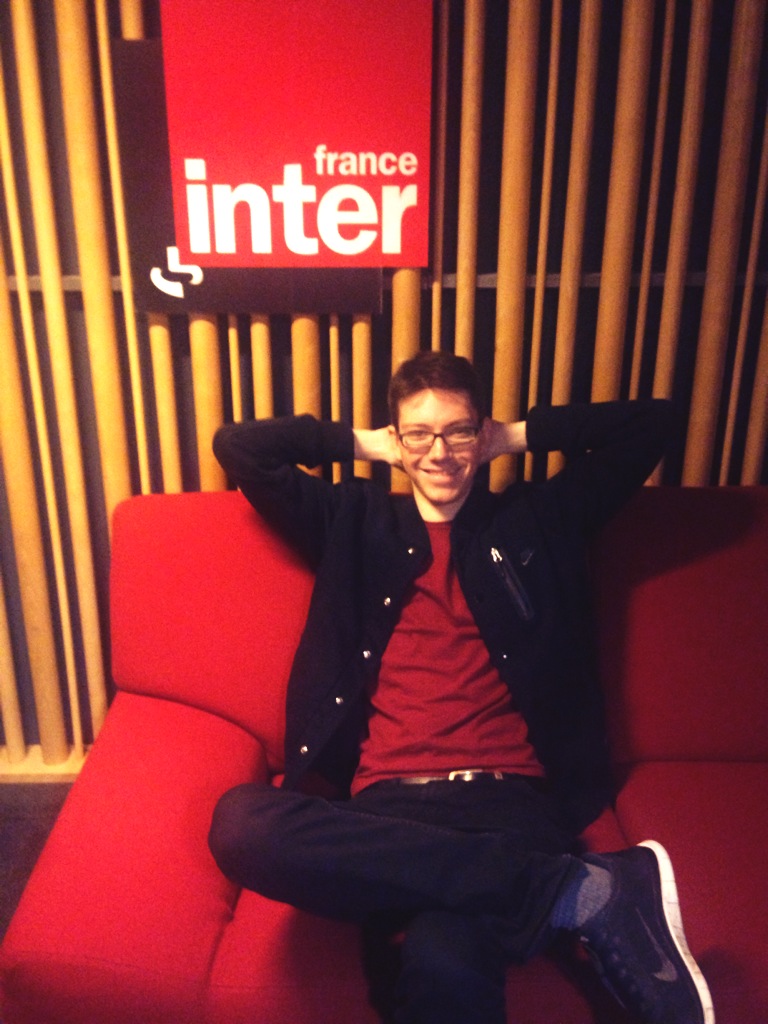 A half hour minimix of chosen cuts from the musical life and mind of Canblaster. An exclusive mix for the Laura Leishman Project on France Inter.
Minimix d'une demi-heure de morceaux formant l'univers musical de Canblaster. Mix exclusif pour le Laura Leishman Project sur France Inter.
Ecoutez le podcast de l'émission avec les commentaires de Canblaster sur son mix: http://www.franceinter.fr/emission-laura-leishman-project-canblaster-en-mix-exclusif
Tracklist:
Raiders of the Lost Arp - Beyond the Dark
Flying Lotus - Tea Leaf Dancers (Feat. Andreya Triana)
B.B.Rights - Funky Radio
Janet Jackson - Runaway (remix)
M-Flo Loves BoA - The Love Bug
Jimmy Edgar - Turn You Inside
Daft Punk - Teachers
Cassius - Thrilla (Feat. Ghostface Killah)
Motorbass - Pariscyde
Todd Edwards - Never Far From You
Todd Edwards - The Stranger
Amp Fiddler - Seven Mile
Jamie Lidell - When I Come Back Around
808 State - Flow Coma (AFX remix)
The Chemical Brothers - Morning Lemon
Kerri Chandler - Bar A Thym
Basement Jaxx - Walking in The Clouds
Chelley - Took The Night
Shola Ama - Imagine (Asylum mix)
Kingdom - Fogs
Ellen Alien - Wish
Jayhood - Donkey On Her Back
Untold - Stop What You're Doing
Araabmuzik - Spend The Night
Slake - Music To Your Head
Namie Amuro - First Timer (feat. Dobberman Inc)
Jimmy Edgar - In Deep
Richelle - Mascotte
Wale - Lotus Flower Bomb (Feat. Miguel)
Silk - If You
Alva Noto - Prototype 4
Squarepusher - Do you know Squarepusher ?
Heavy D feat. Rashad n the be
Take Me Up (Vibes & Wishdokta remix)
Aphex Twin - Bucephalus Bouncing Ball
Studio - Life's a Beach
Minmi - Songs of the seasons (produced by Nujabes) Ending from Samurai Champloo
Nujabes - Flowers