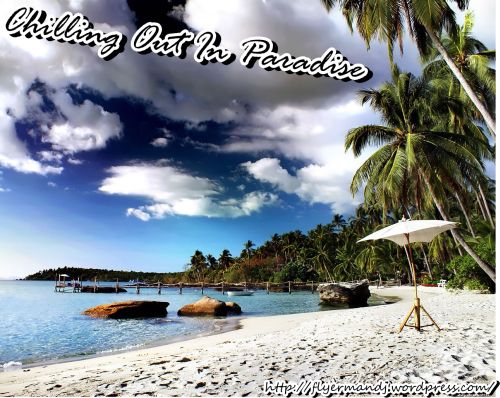 *** Chilling Out In Paradise Mix By Flyerman! ***
Download The Massive Mix: http://www.mediafire.com/?0hnhmgmcgmj
Tracklist:
1. David Vendetta Feat. Don & Palm – Para La Musica (Flyerman Bootleg)
2.Dirty South Feat. Rudy – We Are (Denzal Park Remix)
3.Dj Chus & Jerome Isma-Ae – Stay Together (Deep Josh Applefunk Remix)
4. David Penn & Peter Gelderblom Feat. Sheylah Cuffy – Miracle Of Love (Dub Mix)
5. Cevin Fisher, Prok & Fitch – Mundo (David Penn Dark Room Mix)
6. Chris Lawyer & Thomy Vs. Armin Van Buuren – Fight Going Wrong (Manihi Boys Edit)
7. La Roux – In for the kill (Hook N Sling Edit)
8. Sebastian Ingrosso – Kidsos (Wippenberg Remix)
9.Morgan Page – Return Of The Fall (Original Mix)
10.Steve Angello – Isabell (Mark Mendes Remix)
11.Stylus Robb – Assou Mama (Alex Kenji Remix)
12.Wez Clarke & Jay J – The Someday One (Flyerman Bootleg)
13.TV Rock – Son Of 91 (Vandalism Mix)
14.The Black Eyed Peas – My Humps (Pryda Afterhumps Bootleg)
...::: http://flyermandj.wordpress.com/ :::...
Antonyo feat. FlameMakers & Virág – U&Me (Flyerman Edit) Youtube! Released: 2009.08.20!