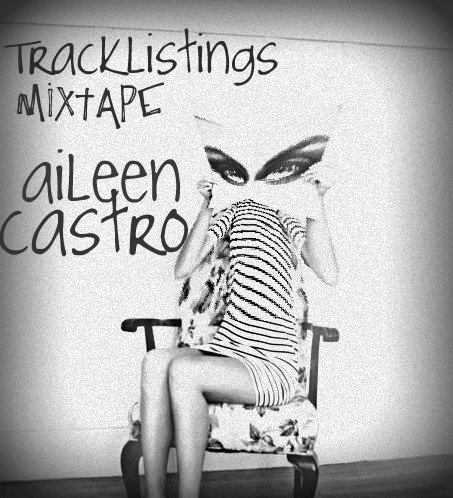 http://www.facebook.com/aileen.castro1
http://www.facebook.com/aileencastrofanpage
http://soundcloud.com/dj-aileen-castro
https://www.facebook.com/ParallelGroup
https://twitter.com/ParallelGroup
For the 20th exclusive Tracklistings Mixtape we receive for the 1st time a female DJ from Miami : Aileen Castro, for a Deep House & Tech House Mix !!!
Tracklist :
01. Max j - Lou (Original Mix)
02. Jessica Diaz - Lamat (Original Mix)
03. Life & Death - Morgana (Carl Craig Remix)
04. Danny Daze - The Calm (Original Mix)
05. HoH - Musiq (Original Mix)
06. Einzelkind - Major Brain Malfunction (Remix)
07. Freaks - Black Shoes White Socks (Waff Remix)
08. Angel Stoxx - The White Ho (Alex Denne Remix)
09. Jerome.C - Street Neighbors (Original Mix)
Female Resident at PARALLEL/ DJ/ Tech House/ Deep House/ Minimal
Aileen Castro grew up listening to the sounds of electronic music in the 90s. The music made a huge impact on her life and in late 2008 she started DJing to share her love of music with the world. In 2009, Aileen played her first gig at Miami, Florida's Karu & Y and since then she has played at some of the city's most popular venues, including Mekka, Eden, Love Hate, Eve and the Station. Aileen is recognized for her web sets, which are supported by some of the most well known blogs in Europe and the U.S. Ms. Castro is planning her own podcast in the near future called "Xpress the Beats" podcast to support young and talented upcoming DJs/producers in the underground scene. Not to mention, Aileen is a big time supporter in her city and absolutely supports all of her favorite local DJs. Slowly but surely Aileen is working her way up to becoming one of the most sought-after underground DJs Miami has to offer. In 2011, Aileen earned herself a residency with Parallel, an up-and-coming promotion team from Miami. There is no stopping her now. Aileen will continue to play her favorite funky tunes for the public to show there's a lot more music out there than what is on the radio.