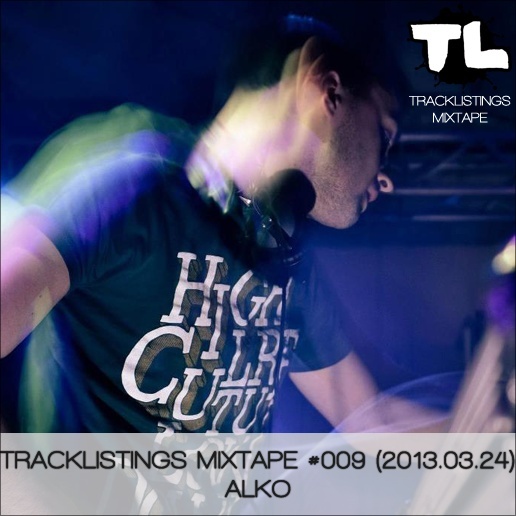 https://soundcloud.com/officialalko
http://www.facebook.com/OfficialAlko
https://twitter.com/OfficialAlko
Here we go for the 9th Exclusive Mixtape from the young Belgium dj/producer Alko composed of 18 tracks !!!
Tracklist :
-------------
01. Zombie Nation - Momplays [Turbo Recordings]
02. Alko - Zelfen (Acapella) [Silver Wave Records]
03. Myd feat. Boston Bun - Same Old Brand New [Marble]
04. Elektropusher - Mood Gorning (The Sneekers Remix) [Cheaper Thrills]
05. Botnek - Think I Feel It (Sound Of Stereo Remix) [Dim Mak Records]
06. Kurd Maverick - Hell Yeah [Spinnin' Records]
07. Funkin Matt - I Wish [Fool's Gold Records]
08. Netsky feat. Billie - We Can Only Live Today (Modek Remix ) [Hospital Records]
09. Sound Of Stereo - Rhino [Dim Mak Records]
10. Headz Up - Pluvia [No Brainer Records]
11. Mumbai Science - Impact [Lektroluv Records]
12. Moby & The Loops Of Fury - Para (Sound Of Stereo Remix) [Lotus Recording]
13. The Sneekers - Teddy [GND Records]
14. Sound Of Stereo - Anybody There [Dim Mak Record]
15. Baskerville - DumDumDum [Boysnoize Records]
16. Just Regular Guys - Charge [GND Records]
17. Alex Metric - Prophecies [OWSLA]
18. Alko - Obstinacy
Biography :
---------------
It is the age of 16 Antoine alias Alko launches into Djing a passion for electronic music. His biggest influences go to Tiga Boys Noize Erol Alkan through. He released several mixtapes and play in several evenings in the region of Dinant. But it is really in the year 2011 that will increase its notoriety thanks to his debut in the production. It will reside in the evenings as well as Lollipop Kiss Me I'm a Ouf and join the KHC Family. Production side, it will be released soon on Record label KHC his first ep entitled Han! which will consist of two pieces and drummed on the record label's song called Get Up. His new EP Big Splash already knows good reviews from various dj like Ego Troopers, Borro Beats, Beat Juice, ....
Tracks :
-----------
Alko - Opposing Earth EP (KHC Record)
Alko - Zelfen EP (Silver Wave)
Hoshina Anniversary - Led B (Alko remix) (Hoshina Anniversary - Led B Ep) : http://www.beatport.com/release/hoshina-anniversary/924228
Les Tronchiennes - Cartridges (Alko remix) (Les Tronchiennes - Weapons Ep) : http://www.beatport.com/release/weapons/942072
Alko - Obstinacy Ep