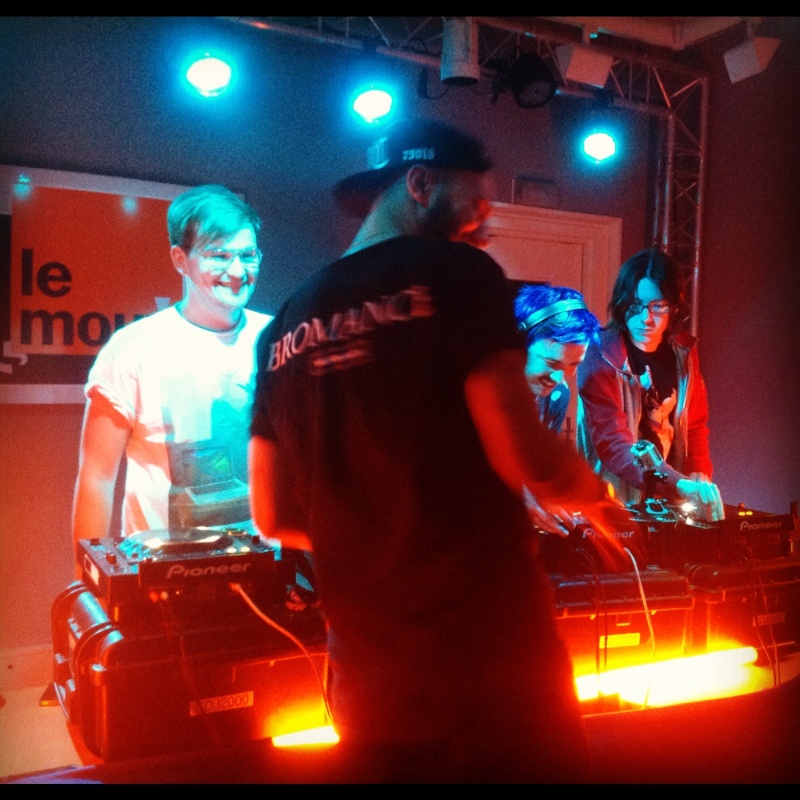 LLP Bromance Records Takeover w/ Brodinski & Club Cheval DJ Sets!
Bromance Records Takeover avec 1h d'interview et sélections plus deux DJ sets exclus de la part de Brodinski et Club Cheval! Enregistré en live pour le Laura Leishman Project sur Le Mouv', 8/06/12
Bromance Records Takeover including one hour of chat & track selection, plus two exclusive DJ sets from Brodinski and Club Cheval! Recorded live for the Laura Leishman Project on Le Mouv', 8/06/12
01. Club Cheval - Now U Realize [Bomance Records]
...itw...
02. Brodinski feat. Louisahhh!!! - Nobody Rules The Streets [Bromance Records]
...itw...
03. Para One - You [Marble / Because Music]
...itw...
_________________

TRACKLISTINGS SOUNDCLOUD   ♪ ılıll|̲̅̅●̲̅̅|̲̅̅=̲̅̅|̲̅̅●̲̅̅|llıl  :  http://soundcloud.com/tracklistings3-0