King of Pop Michael Jackson has died after a suspected heart attack at home in Los Angeles.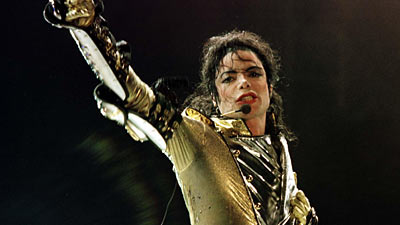 The 50-year-old singer was pronounced dead after being taken to hospital in in a deep coma.
Jackson's brother Jermaine told reporters it was believed he suffered a cardiac arrest in his home in Holmby Hills.
"My brother, the legendary King of Pop, passed away on Thursday, June 25, at 2.26pm.
"We believe he suffered a cardiac arrest at his home, however the cause of his death is unknown until the results of the autopsy are known.
"His personal physician, who was with him at the time, attempted to resuscitate my brother, as did the paramedics who transported him to UCLA Medical Centre in Los Angeles.
"On arrival at 1.14pm a team of doctors including emergency physicians and cardiologists attempted to resuscitate him for one hour but they were unsuccessful."
He asked for the media to respect the Jackson family's privacy during "this tough time".
Jackson was pronounced dead at about 1426 local time (2226 British time).
Fred Corral, of the Los Angeles County Coroner's office, said the cause of death was not known and a post-mortem was due to take place later today.
A spokesman for the Los Angeles Police Department said the robbery and homicide team was investigating Jackson's death because of its "high profile" but warned reporters not to read anything into this.
Jackson was married twice and leaves three children.
People have been gathering outside the hospital to pay their respects.
Sky's US correspondent Robert Nisbet said people had descended on the legendary Apollo Theatre in New York and flowers were being placed on Jackson's star on the Hollywood Walk of Fame in Los Angeles.
Known as the King of Pop for hit albums that included songs like Thriller and Billie Jean, Jackson's dramatic stage presence and innovative dance moves were imitated by legions of fans around the world.