Ifan kovny -Electric Selection Desserts "February 2012"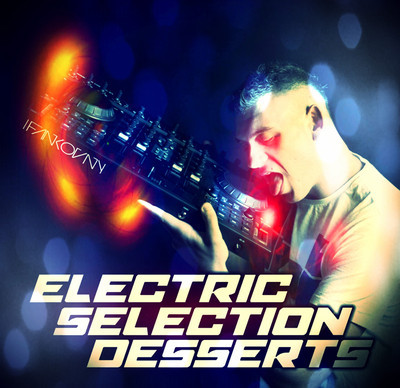 1. Sander van Doorn - Slap My Pitch Up "doorn rec"
2. Tim Berg - Seek Bromance (Cazzette Meets Ash Vocal Mix) "PinkStar Rec"
3.Felix Cartal - Domo "DIM MAK Rec"
4.Yanou Liz - King Of My Castle (Sander Van Doorn Remix) "Bazooka rec"
5.Bobby Burns - Next "Stealth rec"
6.Angger Dimas - Hey Freak! "mixmash rec"
7.Bob Sinclar feat. Sean Paul - Tik Tok (Dimitri Vegas & Like Mike Remix) "Yellow Productions"
8.Avicii - Levels ( Hardwell Bootleg)
9.Qulinez - Troll "size rec" / gotye - somebody i used to know vocal
10.Chris Lake - Build Up "Ultra"
11.Alesso - Raise Your Head "refine rec"
12.Michael Gray - The Weekend (Abel Ramos Mashup)
13.Chris Kaeser,MaxC,Anita Kelsey,Fast Eddie - What We Gonna Do (Mode CK Mix) "in & Out rec"
14.Quintino - We Gonna Rock "musical freedom"
http://soundcloud.com/ifan-kovnny/ifan-kovny-electric-1