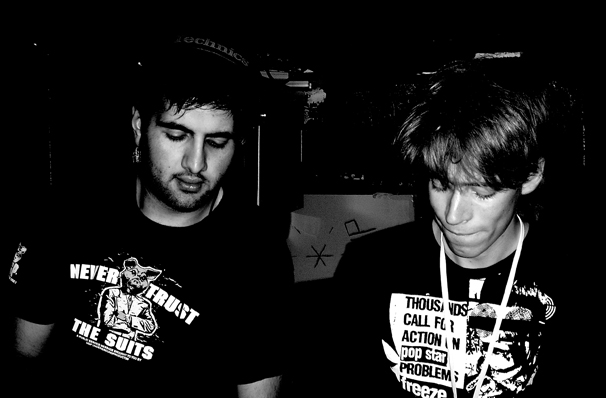 Quote :

In honour of their sophomore LP 'I Love You, Dude' dropping very soon (1st of July), the first mix tonight comes from German two-piece Digitalism.

Made up of Jens 'Jence' Moelle and İsmail 'Isi' TŘfekši, their latest album is getting a lot of early hype!

And why wouldn't people be excited? Tracks including 'Pogo', 'Idealistic' and 'Echoes' from their first album ,'Idealism' where huge! Their news tracks 'Blitz' and '2 Hearts' are getting a lot of air play love on triple j, and the remix catalogue? Amazing.

Filled with cuts from the album, quality club tracks and Digitalism edits, this mix is NOT. TO. BE. MISSED.
Set
http://fileover.net/68447012/Digitalism-Live_on_JJJ_Mixup-FM-06-11-2011-OZM.rar
Tracklist
01. Franz Ferdinand - Live Alone (Debbie Harry & Renaud Letang Remix) [Domino]
02. Groove Armada - ID
03. Hey Today - Minor [Kitsune]
04. Flithy Dukes - Thing Bang [Cdr]
05. Deepest Blue - Shooting Star (Full Intention Remix)
06. Digitalism - Idealistic [EMi]
07. Digitalism - Antibiotics [V2]
08. Who Made Who - Two Feet Of Ground [Kompakt]
09. Laid Back - Bakerman (Soul Clap Remix)
10. Digitalism - Silenz [V2]
11. Engrade - Fresh 80 (Moonbotia Remix) [Moonboitque Rec]
_________________
I
TECHNO