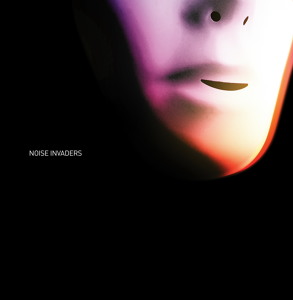 vinyl available on stores: Chemical | Juno | Deejay.de
or Beatport
MAKO013 // Noise Invaders - Time EP (Preview) by mako records
RELEASE DATE: 30th of May 11 (Vinyl / Beatport)
RELEASE DATE: 13th of June 11 (Other DMS)PRESS RELEASE:
Time EP is a debut release from the mysterious
Noise Invaders
, who have been only seen in public wearing silver masks, Men in Black type suits, and dark sunglasses. The guys make 70's and 80's influenced neon dance floor sounds, which show up on the less aggressive and more sexy side of what Mako has to offer.
They've already appeared on Turbo, Coco Machete and Mako with their remixes on
Chromeo
,
Polymorphic
,
Aerotronic
and
The W
.
The title track Time is a catchy vocoder retro-styled summer anthem, destined to rock the dance floors from sweaty mega night clubs to laid-back beach bars.
Proxy
puts his trademark style on the remix, making the track into a noisy and bouncy future funk number.
Matt Walsh & Paul Gala
deliver an acid-tech remix reminiscent of Underworld's "Cowgirl" and Hardfloor's "Acperience".
This is what dance music should sound like!
SOME FEEDBACKS:
Steve Aoki: fun and cool tracks!
Noisia: Nice and deep.
Hey Today!: Cool!
Mixhell: Felling this joint!
Strip Steve: Time is nice!
StuBru: Original is cool as well, mat walsch as well, great release!
Cyberpunkers: Proxy is a fuckin' genius! love him

BadmanShark: Feelin the rolling acid vibes!
…